| | |
| --- | --- |
| | The Shea Memorial Grove And The Shea Naval Aviation Museum |
---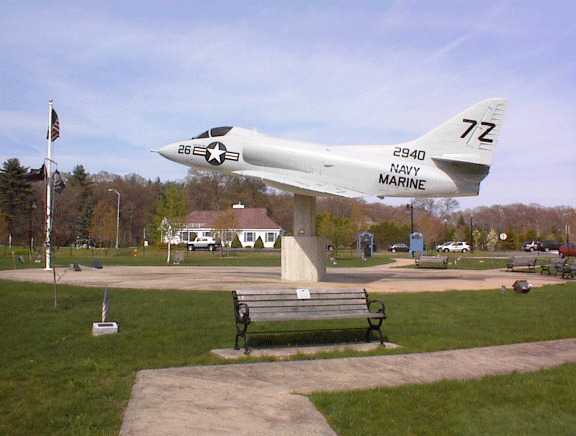 The Shea Memorial Grove
The Association of Naval Aviation, Patriot Squadron is the custodian of the Shea Field Memorial Grove and the Shea Naval Aviation Museum located at the Union Point development (formerly Southfield) on former NAS South Weymouth.
The Grove, which was dedicated on Veteran's Day 1997, was created by CAPT Robert A. Duetsch and the NAS South Weymouth Public Works Department's SeaBees just before the base was decommissioned to remember Commander John J. "Jack" Shea, USNR, the two Naval Air Stations that were dedicated to his memory; and the dedicated military personnel from the local area who gave so much to their country and earned the Congressional Medal of Honor. The Grove, a living history classroom, consists of 32 trees dedicated to Medal of Honor recipients from Norfolk and Plymouth counties.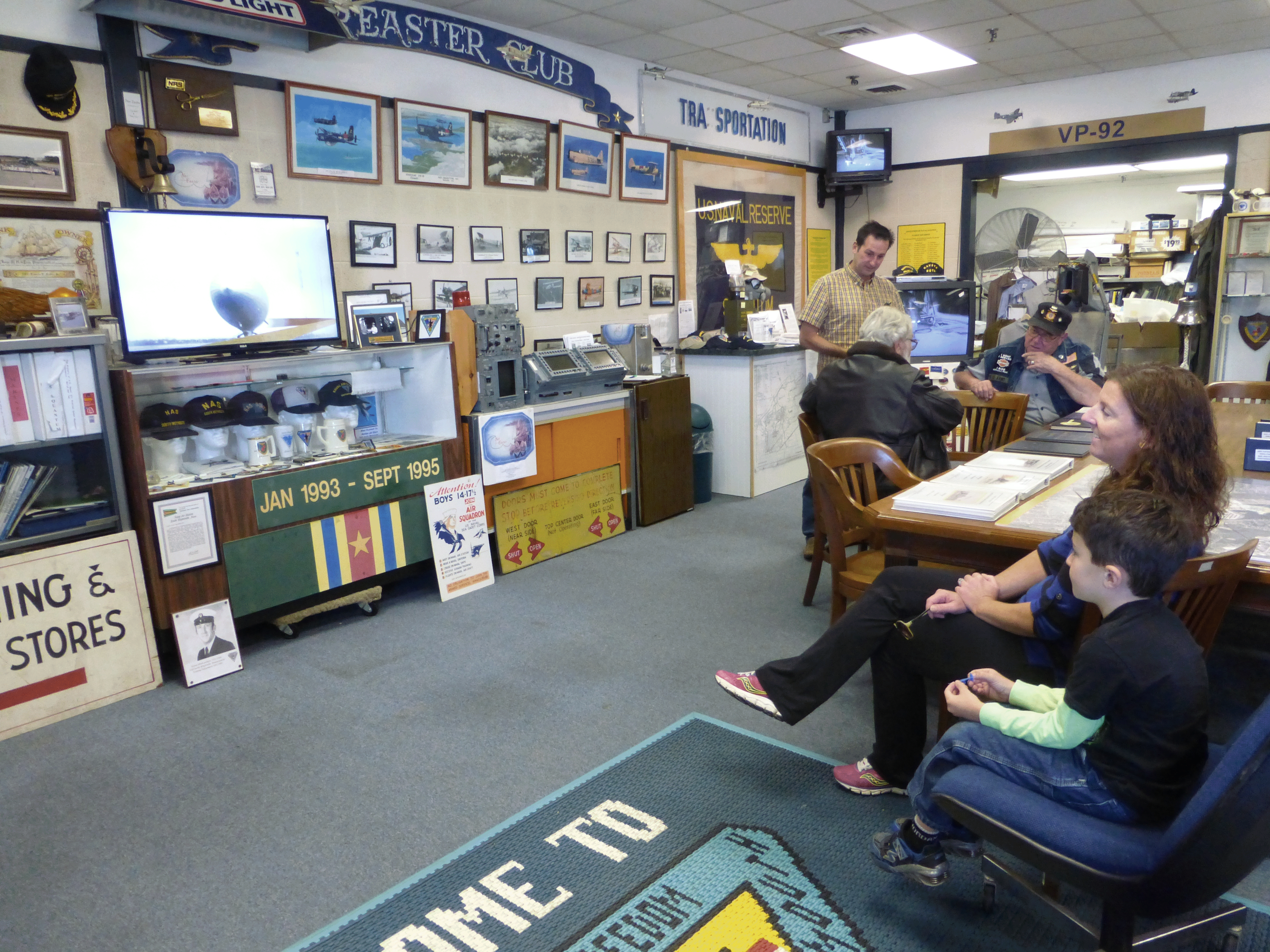 Visitors at the Shea Naval Aviation Museum
The Shea Naval Aviation Museum is presently located in the Shea Fitness Center (former USN base gymnasium) at 495 Shea Memorial Drive at Union Point on former NAS South Weymouth in Weymouth, MA. The museum contains a large collection of photographs, documents, and other historical artifacts associated with NAS Squantum and NAS South Weymouth.
The museum is open to the public between 9 AM and noon on the second Saturday of the month and between 9 and 11 AM on the last Saturday of the month. In addition, we usually host guest speakers at the museum on military and aviation related subjects at noon on the last Saturdays in January, April, and September. There is no charge to visit the museum. Come visit us!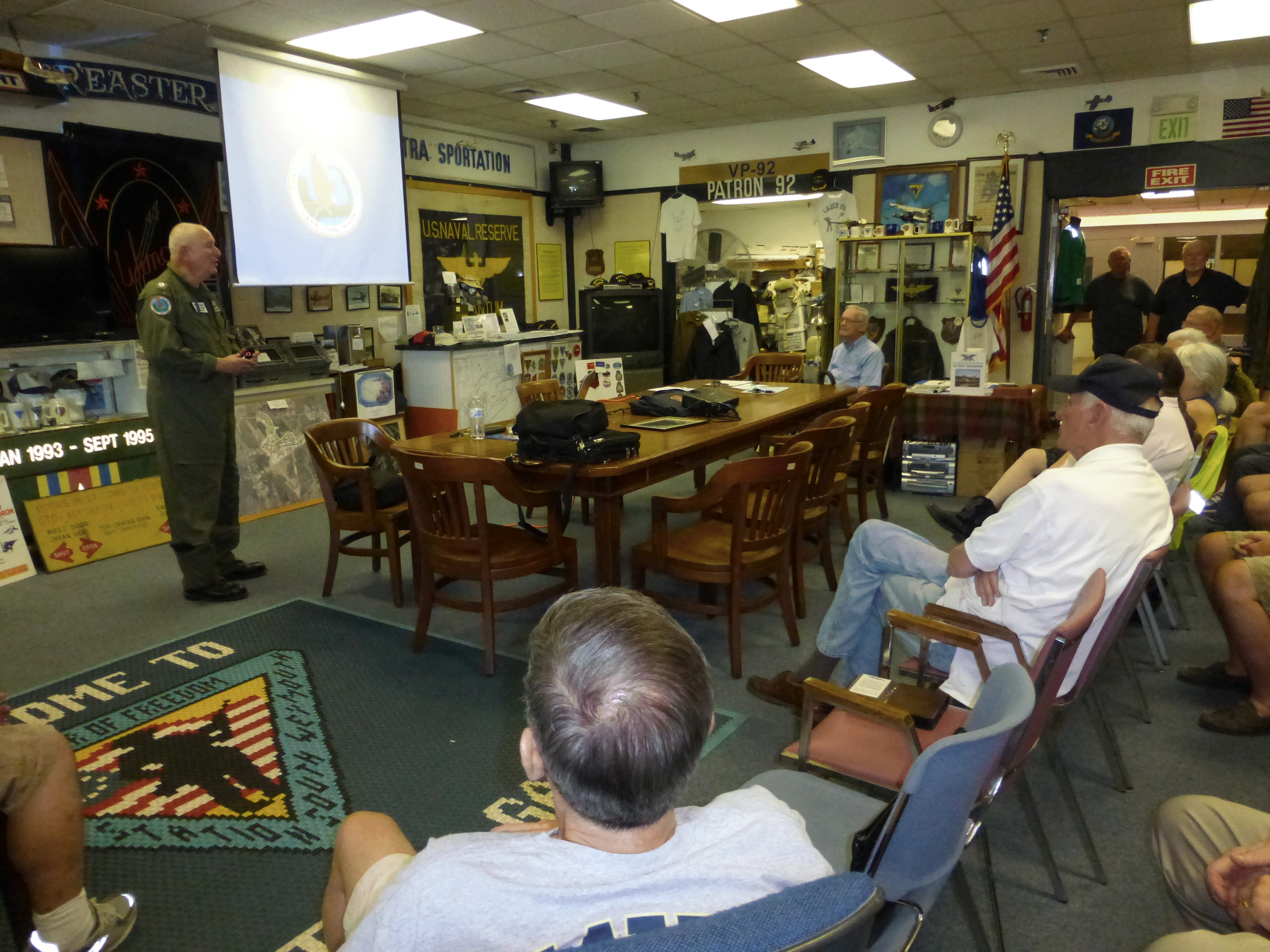 Guest Speaker at the Shea Naval Aviation Museum
In 1940 CDR Jack Shea was ordered to report to the aircraft carrier U.S.S. Wasp as Assistant Air Operations Officer. The Wasp was sunk on Sept. 15, 1942 off the Soloman Islands. Commander Shea was reported missing in action. He was last seen "...fighting the fire on the flight deck, displaying great courage and devotion to duty, disregarding the danger of exploding ammunition and debris filling the air and rapidly spreading the fire."
---
These web pages are Copyright © ANA Patriot Squadron. All rights reserved.